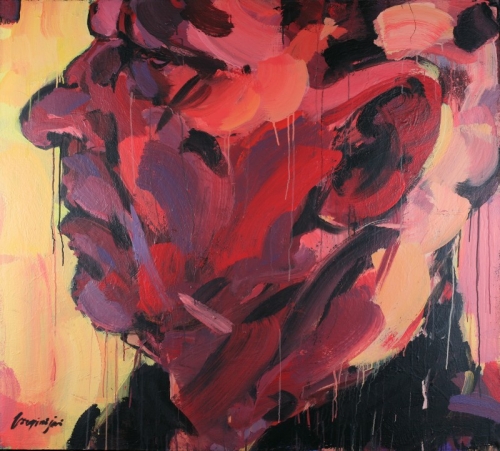 Viningas Virginijus
Autoportretas
About Collection
Vilnoja Sculpture Park is barely 20 kilometers away from the capital of Lithuania, Vilnius. From wherever in Lithuania you come, the main indication of the road to Vilnoja will always be a unique rotunda church at the edge of a small town of Sudervė. This small brick neo-classicist Catholic sanctuary, from the beginning of the 19th century, is worth visiting. There is a hypothesis that it was built according to the project of the most famous Lithuanian neo-classicist architect Laurynas Stuoka-Gucevičius. His most famous constructions are the neo-classicist Cathedral and the City Hall in the old town of Vilnius. Meanwhile Vilnoja Lake and the Stone Sculpture Park are just a kilometer away from the church of Sudervė.
Vilnoja Stone Sculpture Park has been given the name of the lake on the banks of which, and in which, monumental sculptures have been picturesquely erected. An unexpected and unique idea was to create sculptures not only on the land, but also to move them into the lake.
The success of the private Vilnoja Granite Sculpture Park depends on several factors. This is an idea that was born in time; it exploits the attractive topography of the area and has sculptures created by world celebrities. The founder of Vilnoja Sculpture Park, Vidmantas Martikonis, invited eight well known Lithuanian artists to the first symposium of granite sculpture that took place in the four hectare territory in 2001.
In 2002, the symposium became international when sculptors from Latvia, Sweden, Russia, Poland and Byelorussia came to it. Forty monumental granite sculptures are now exhibited in the sculpture park, and the geography of artists who have participated in Vilnoja stone symposia has reached the most remote places of the world.
The symposium is a perfect occasion for foreign sculptors to get to know our country and culture, to communicate and realise freely and at ease their ideas in Lithuanian granite – very strong and hard.